Looking for a job less ordinary?
The Belay mission is to raise awareness of Rope Access, not just as the safest, most efficient method of work at height, but also as a career option for young people or those fresh out of the services who aren't thrilled about a working life spent sitting behind a desk. Rope access can open doors worldwide and offer a job less ordinary for those with the right aptitude and attitude.
Our promise to trainees is not just to get you through the tough IRATA assessment but to prepare you for the real world of working at height.
Belay's goal is to inform and inspire anyone who may have heard of rope access or seen it in action to take up the challenge and join a growth industry that has brought safety and efficiency to work at height. Having started almost 30 years ago with the use of caving and climbing techniques and equipment to access hard to reach places, Industrial Rope Access has grown into a worldwide industry with tens of thousands of technicians certified through the trade association IRATA.
http://www.irata.org/
Despite only being operational for 3 years Belay has produced rope access techs who are now working on wind farms, offshore oil platforms and major construction projects in Dubai. Others are working on TV nature documentaries and building maintenance.
An IRATA qualification is not, in itself, a passport to a job. In more and more trade sectors, though, it is becoming an essential requirement for access to the employment market.
Your prospects of work are directly linked to your willingness to invest in yourself. Coupled with other trade qualifications and skills rope access can provide an exciting, varied and challenging career path.
With an investment in other trade courses such as Non-Destructive Testing (NDT) and the mandatory safety and survival certificates, it is entirely possible to earn up to £100k in the offshore oil and gas fields of Scotland, Norway, Azerbaijan or Angola.
Onshore work, whilst less lucrative, can offer more interest and excitement. Huge engineering projects such as Crossrail, Wembley Stadium, The Cheesegrater, Shard and Gherkin rely heavily on rope techs for window installation, painting repairs.
Several Belay graduates are working in London and Portsmouth and making their living doing a job that offers a physical and mental challenge every day.
Others are off travelling in Canada and Australia with a harness in their backpack, cleaning hi-rise windows as I did. The trick is to develop every contact you can, be keen, look for niches in the market that aren't being filled and don't give up. Once you get that first job and someone is paying you to abseil off a 90-storey building all the hard work to get there is worth it.
The applications for rope access are almost limitless. From offshore wind energy to window cleaning, confined space access and rescue to structural steel painting, TV and film to nature conservation, more and more industries are using rope access to safely carry out their tasks at height.
Over the years i've been fortunate to work alongside, high pressure shot blasters, digital radiographers, master stonemasons, sheet metal insulators, engineers, TV crews, scaffolders, welders and construction specialists. The common factor was rope access which they all needed to do their jobs.
My name is Matilda Urie. From the age of 15, I wanted to work on wind turbines. I made one out of wood and wound my own stator for a High School Project. It lit up a flashlight battery.
I found my way into the wind industry by studying mechanical engineering and getting an internship as a Wind Farm Developer. Development was great but I wanted to do more hands-on engineering so I moved to Operations. Now I am a Technician, maintaining and servicing the wind turbines offshore. It's awesome and I love it.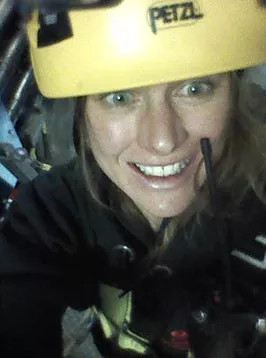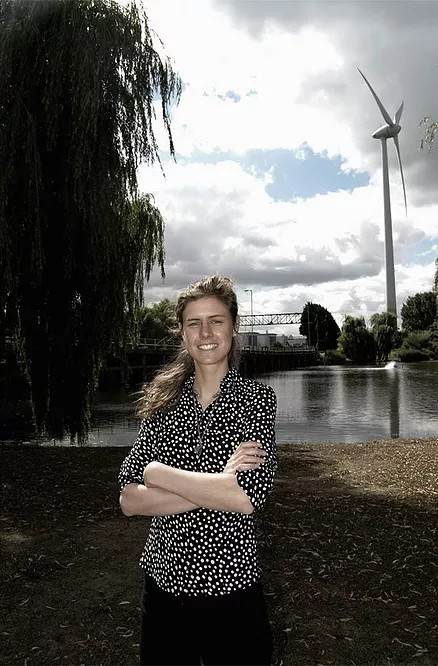 Hello, my name is Donna Millard; I am 47 and originally came from Lincolnshire.
In my time of employment since leaving school with average but minimal qualifications, mostly shorthand and typing; I tried being a secretary for a year or two but soon discovered it was not for me – too conventional maybe or perhaps office work was too routine and very stuffy. The following 10 years saw me try a multitude of jobs, racehorse groom, riding stables, car part delivery driver, factory worker, hotel cook, mountain centre cook and climbing shop worker. Even did an NVQ II on bricklaying. Don't get me wrong, I mostly enjoyed doing all these jobs but they all eventually slipped into the monotony label.
​
When I was 25 I moved to North Wales, one of the best places to climb in the country. Here I met some guys who were working offshore doing rope access and I thought I'd have a go. My philosophy to it was that if I didn't like it, I could always do something else! 20 years later, I'm still here, loving it.
I have done all sorts of different jobs and have been in some unimaginable places that you wouldn't even think existed and met some great people along the way. It hasn't all been silver lined, I've also done some of the worst jobs and been in some of most awful of places and worked with some strange people but that's the beauty of rope access – 100% variation and 0% monotony!
The best job I've had was working on the Eden Project, Cornwall – long hours and days, plenty of bbqs, surfing, drinking tea and eating cake and very, very interesting work.
The worst was jet washing the beer tanks at Bass Brewery, Tadcaster – middle of winter, snowing, cold water and poor PPE. Was so cold I didn't know whether I was coming or going.
Most enlightening was working off-shore for an inspection company – they have tea breaks in between their tea breaks! Beautiful being at sea every day and nice having food 24/7; not for everyone but it's one of those jobs that you have to try for yourself.
Best view, top of Canary Wharf, London – changing light bulbs!
The hottest, working in Scunthorpe Steelworks – amazing, like being in a Mad Max movie. Ridiculously hot and very dirty, after 2 hours of pick axing slag from inside the boiler wearing a felt suit and a re-breather, the only white bits were the whites of your eyes.
After nearly 20 years of being a Level 3 and running rope access jobs and departments, I have had a change of role and the last year and half has seen me being offered to train as a Piping Inspector with ExxonMobil, Fawley. I am still involved with rope access but in a different capacity, I look after the Exxon rope access trained Inspection Engineers and occasionally go out with the different rope access companies working at Fawley to look at pipework etc. I am still lucky enough that my new job is as interesting and varied so that I don't miss the rope access quite as much as I thought I would.
I can honestly say that without my rope access experiences I wouldn't be in the position I am in now or have had one of the most interesting 20 years of my life. In the beginning there were times when I was scared of the heights but you get used them and eventually love being at height with all that you can see.
If you think you might even be slightly interested, my advice to you is give it a try, you can always go and do something else if you don't like it!!
Thanks for listening.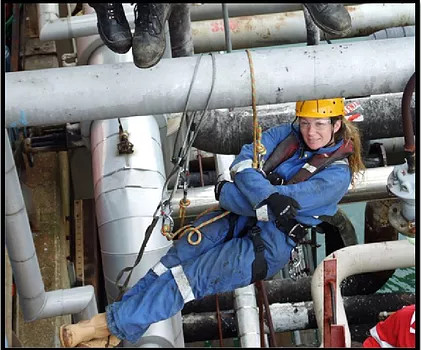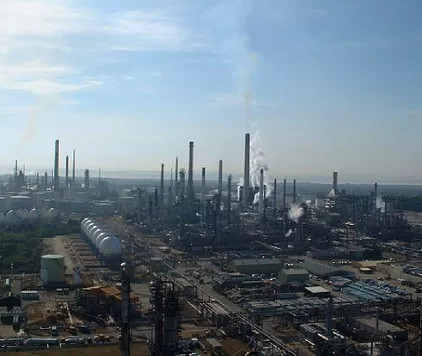 Ryan. IRATA Level 2
​
I have been working in Rope Access for 2 years after deciding that being a Handyman just wasn't getting me out of bed in the morning.
​
I started my first job assisting a drilling team on a railway embankment, very wet and muddy and also managed to log a fair few hours as the job lasted just over 6 months.
​
Getting my ropes ticket has opened a lot of doors for me and has taken me to some interesting places and some not to nice places too. I haven't really had a best job so far but have had a few that have challenged me.
Recently I worked nights on the "Walkie Talkie" in London, Due to the shape of the building you are pretty much always working on an under hang and had to install about 15 deviations per drop from top to bottom to hold the ropes into the building. Definitely my best career move!