GWO Manual Handling Full and Refresher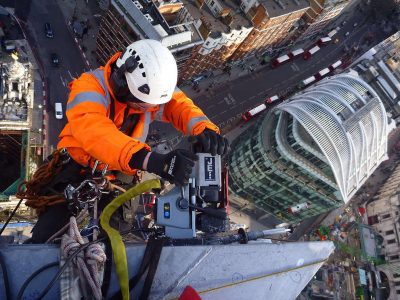 Course overview
0.5 Days
The aim is to give the participants awareness through theoretical and practical training to encourage positive Manual Handling behaviour. Perform Manual Handling activities in a safe manner in the wind turbine industry in accordance with Global Wind Organisation (GWO) Basic Safety Training (BST) Manual Handling standards.
Pre-exam requirements
None
Course syllabus
The importance of carrying out Manual Handling work duties in a safe and sound manner in accordance with the legislative requirements of their geographic location.
Identify aspects of their job tasks that could increase a worker's risk of developing muscular/skeletal injuries.
Demonstrate understanding of safe practices of Manual Handling, including the correct handling of equipment.
Identify signs and symptoms of injuries related to poor Manual Handling techniques and have knowledge of reporting methods.
Demonstrate a problem solving approach to Manual Handling in a wind turbine environment.
Demonstrate Manual Handling risk reduction techniques.
Certification
GWO Manual Handling Certificate
Age restrictions
18+
Cost
£110 including VAT
Terms and Conditions & Refund Policy
Our terms and Conditions including our refund policy can be found here
Please read the following instructions before using our booking form below:-
You can book your course below using our secure and easy to use online booking system.
We accept Card Payments, via Stripe, or BACS which you can select in the "Payment method" section.
Please click here to contact us

if you have any problems.